Conor McGregor announced he will undergo an extensive training programme to take part in a 180km voyage with Princess Charlene of Monaco.
The retired UFC star posted pictures of himself on Instagram racing water bikes with the former Olympic swimmer.
The Princess of Monaco represented South Africa at the 2000 Sydney Olympics and later retired from professional swimming in 2007.
She married Prince Albert II of Monaco in 2011, who McGregor also posed for a photo with.
The Irish fighter wrote on Instagram: "A great day racing the water bikes with Princess Charlene of Monaco.
"A phenomenal athlete and Olympian, we are teaming up for a 180km voyage in September to raise awareness in water safety.
"I cannot wait!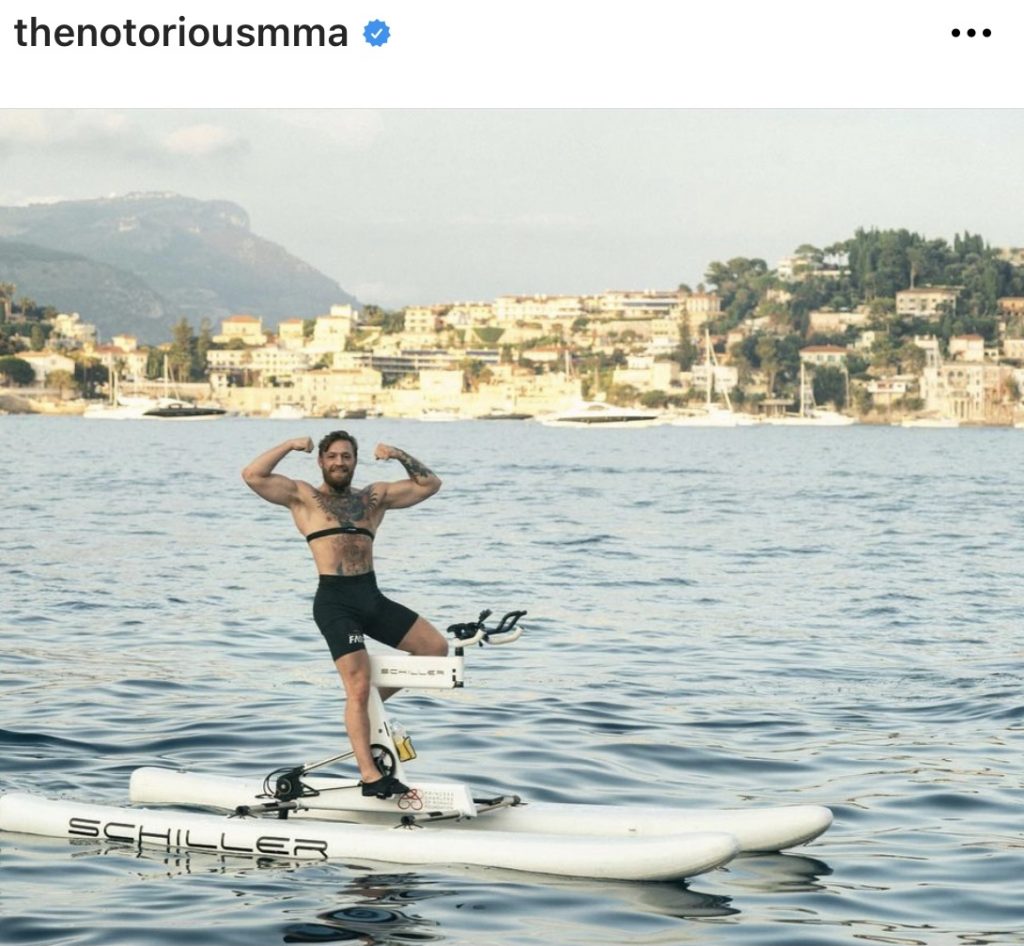 More in source article talkSPORT